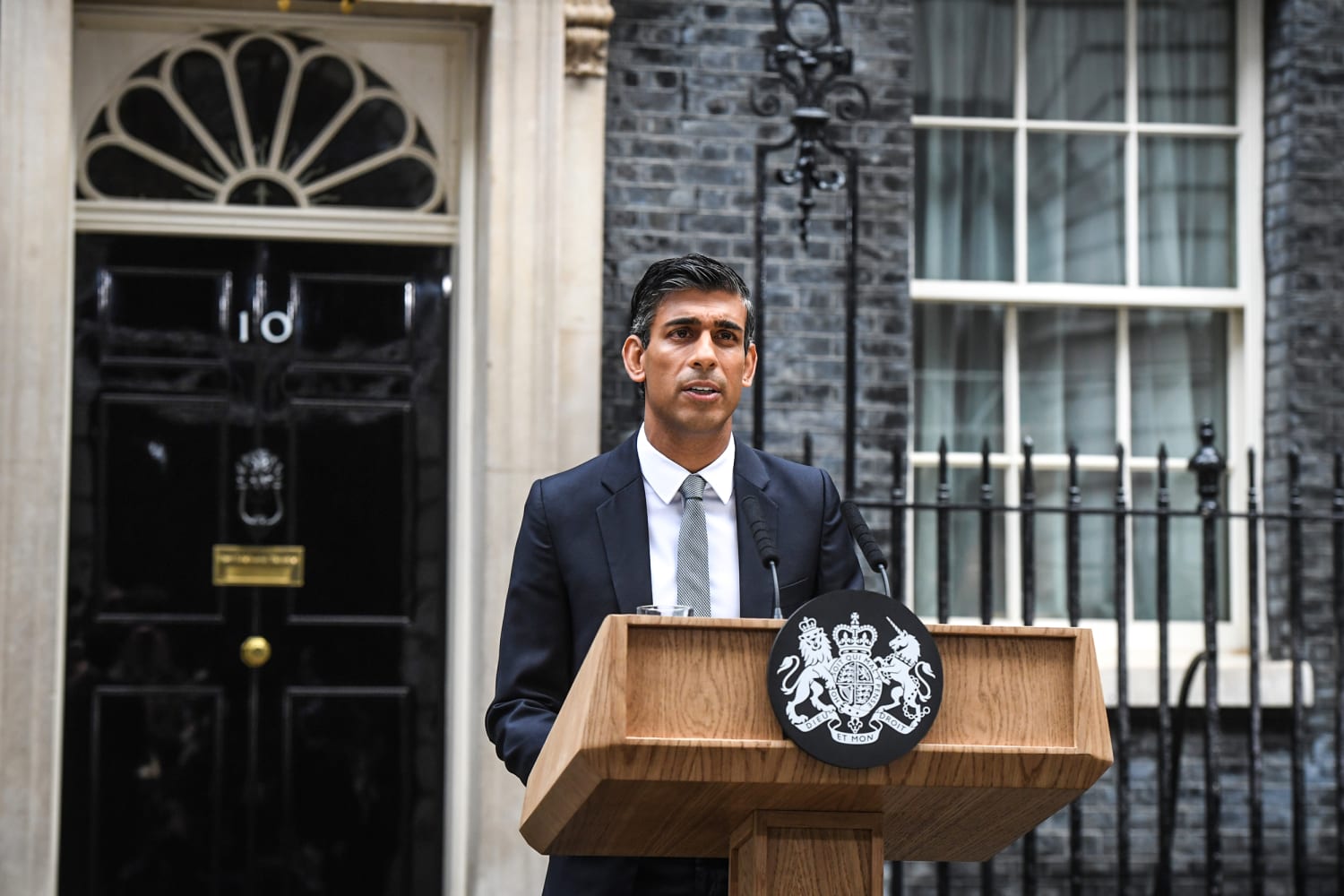 He inherits nothing short of an economic emergency, one that critics say his Conservative Party helped create through a decade of austerity and then Brexit. The U.K. is now mired in a daunting cost-of-living crisis that means millions of people are already struggling to eat and heat their homes — and it is likely to get worse this winter.
His bitterly divided party is also deeply unpopular, meaning Sunak will be tasked with stabilizing its fortunes, as well as markets spooked by Truss' now-reversed plans for unfunded tax cuts.
"Rishi Sunak really is facing an absolutely gargantuan challenge," Tim Bale, a politics professor at Queen Mary University of London, told NBC News. "He does face really, really big problems that are not just economic, but also, of course, electoral."
Truss' disastrous tenure has helped Sunak take power not long after he lost a previous leadership contest to her. But even in a few short weeks, Truss has made her successor's job undoubtedly more difficult.
She attempted to implement a suite of free-market capitalist policies, including tax cuts for high earners, which sent the markets into a panic, and ultimately spelled her demise.
Despite leaving office with an approval rating of just 6%, according to one poll, her farewell speech was defian, rather than apologetic. Her short time as prime minister had, she said, left her "more convinced than ever that we need to be bold and confront the challenges that we face."
For Sunak, those challenges are not just the daunting domestic crises, but also issues including Russia's war in Ukraine.
Ukrainian President Volodymyr Zelenskyy, who has relied on British military support, was among the first world leaders to congratulate him Tuesday.
President Joe Biden described Sunak's leadership as a "groundbreaking milestone," while leaders from India and elsewhere also welcomed the news.
CORRECTION (Oct. 25, 2022, 8:38 a.m. ET): A previous version of this article misspelled the name of the queen consort. She is Camilla, not Camila.